L

earn

M

ore

Do you really want to know everything about IFSCL? Well be it! You will find in this section all the information relavite to the IFSCL but not affiliated with a version of the game such as the different concept arts made by Immudelki, as well as all the images and trailers related to the story mode and to the birthdays of the game. Finally one last section shows you all the images made for the promotion of the IFSCL.
ANNIVERSARY
April 13 is a white stone date for all IFSCL fans since it was on this same date, in 2010, that the first version of IFSCL was released. And Immudelki has always made a point of celebrating this anniversary by releasing a new version or by posting an important announcement on the future of the game.
Since 2017, the anniversaries of the IFSCL have been celebrated with the release of a trailer announcing exit from story mode.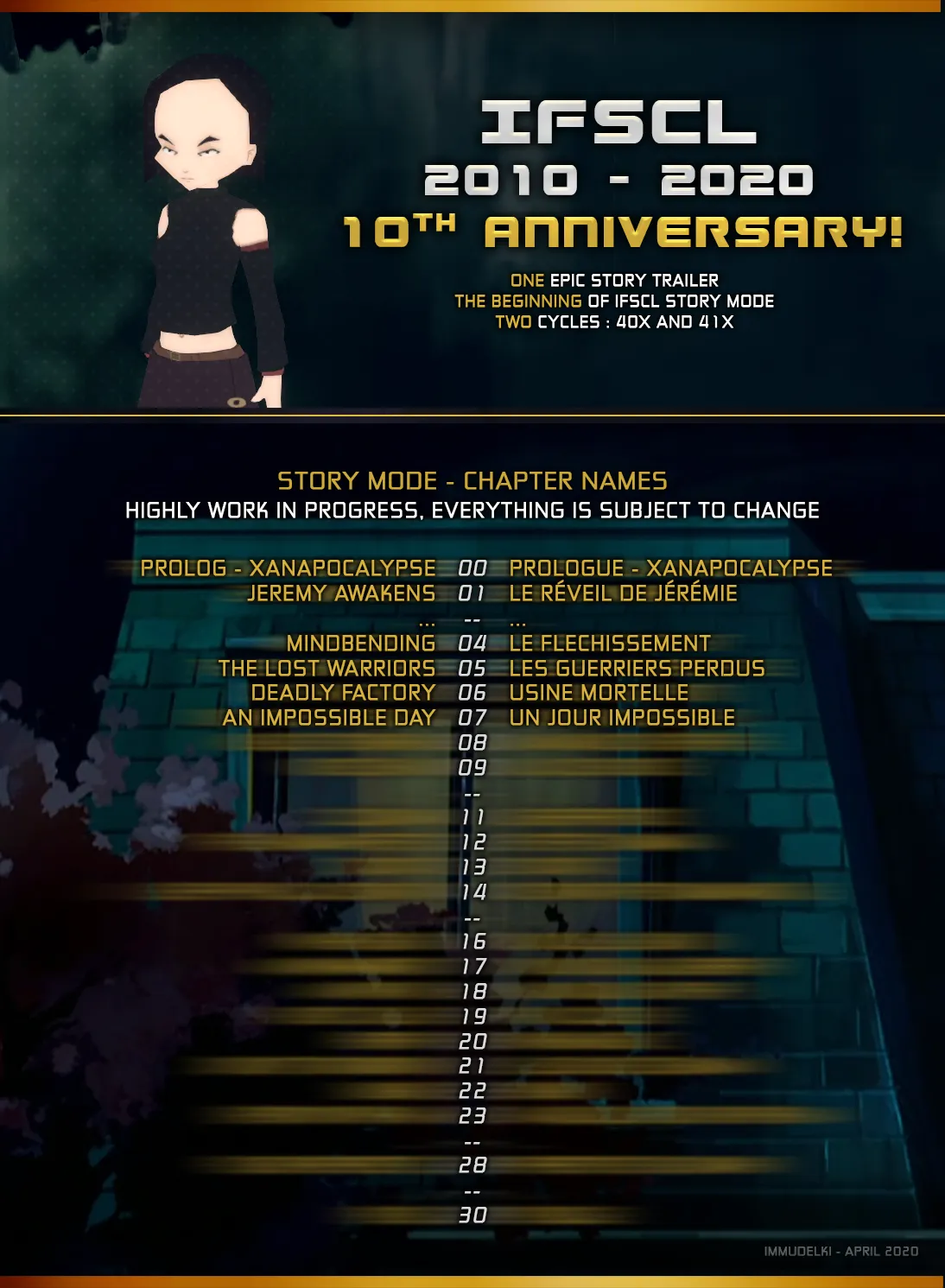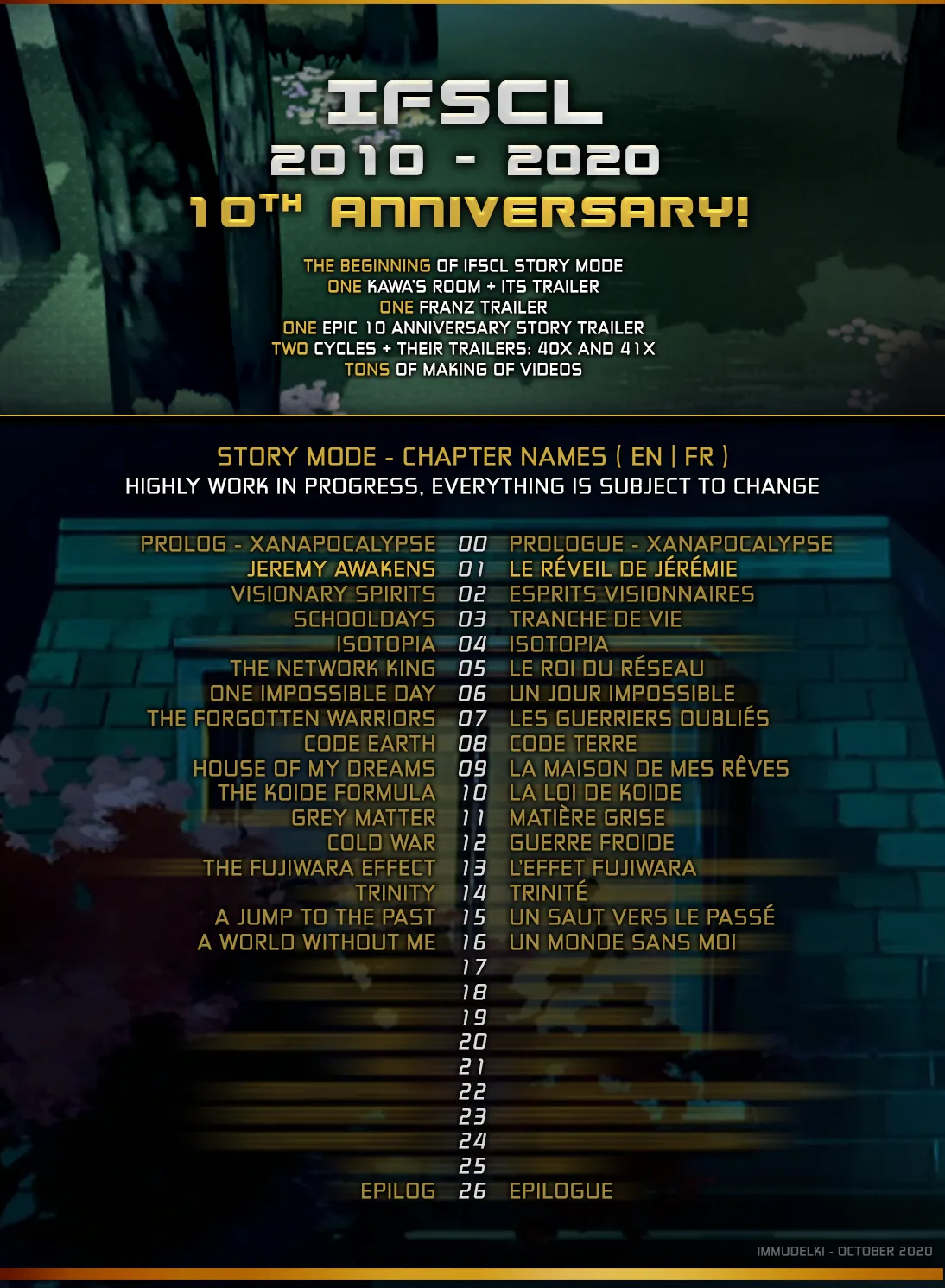 CONCEPT
All good video games are born from concept arts and other paper reflections on the gameplay itself. And of course the IFSCL is no exception to this rule! Thus you will find in this section different pencils and 'brain storming' papers on certain windows of the interface as well as visual tests of graphic elements of the game like the agenda or the first steps of the Kolosse in the IFSCL.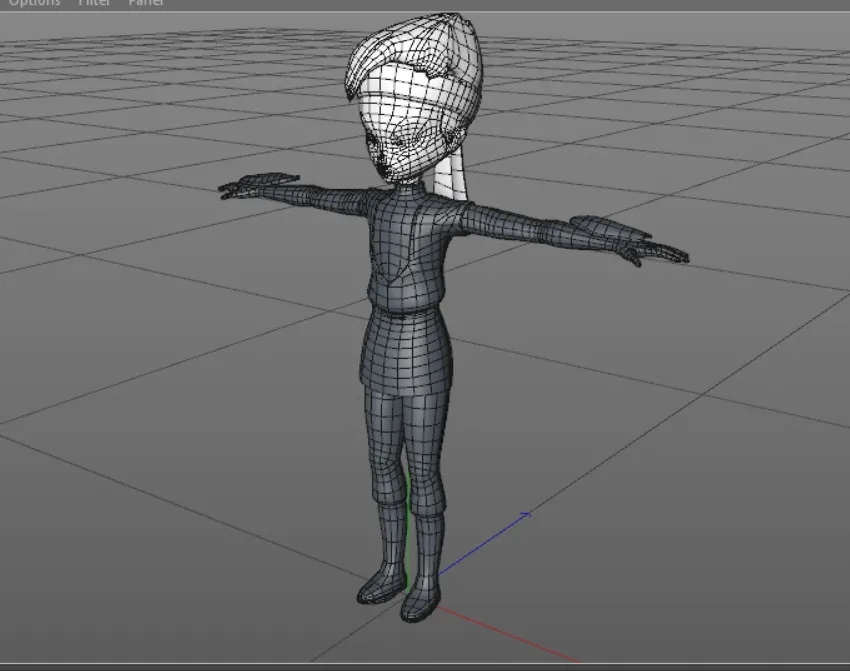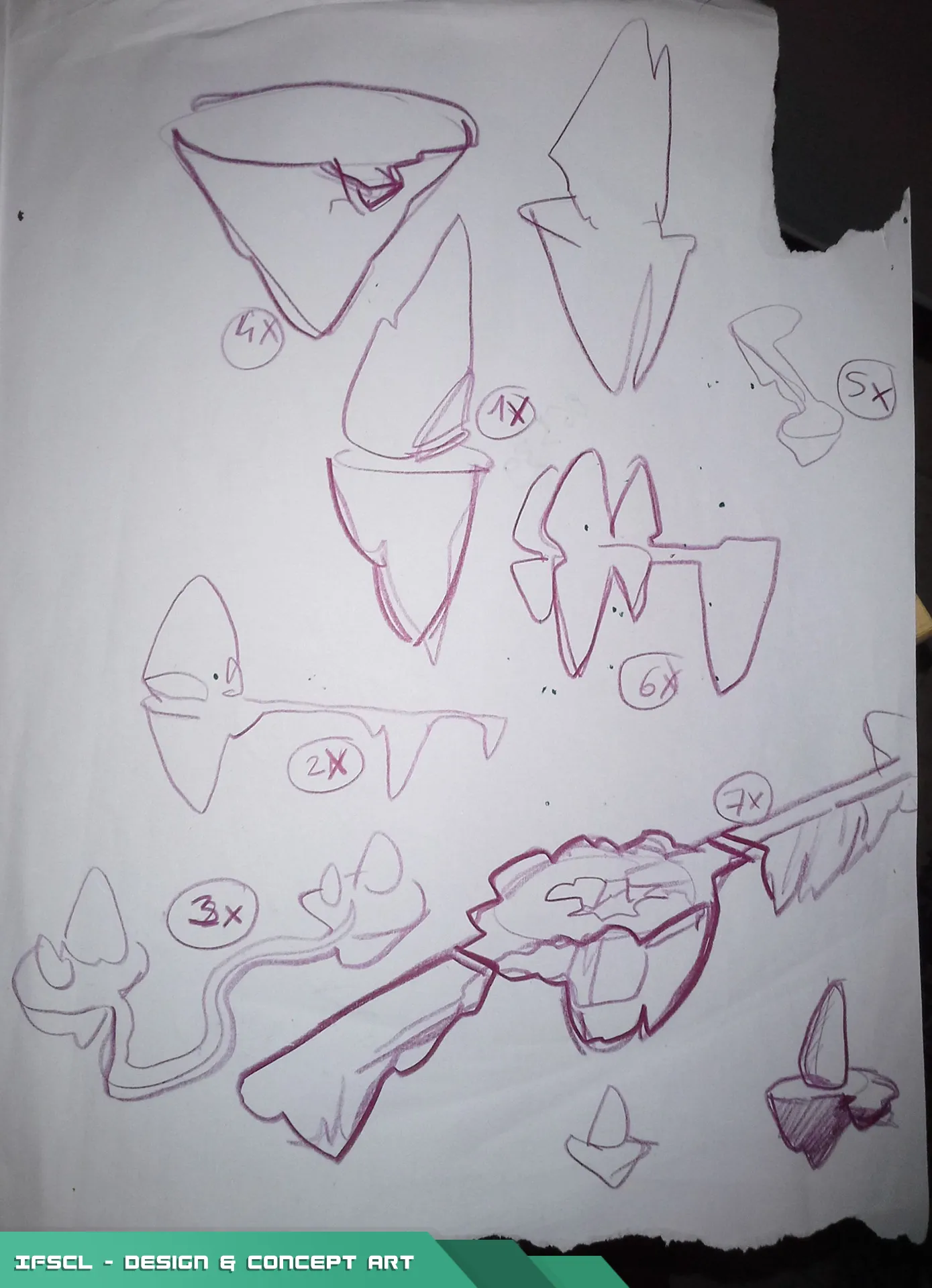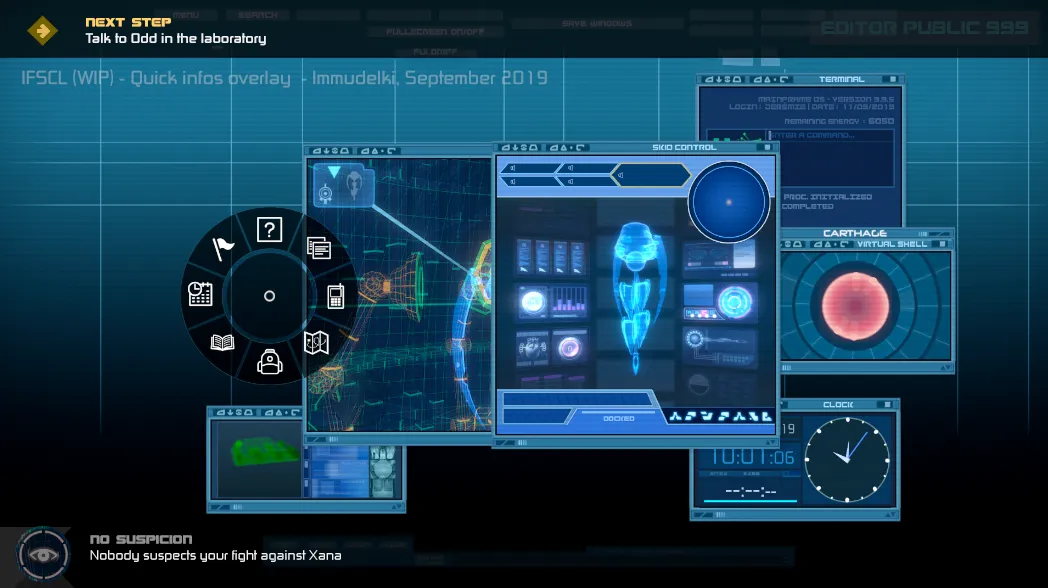 STORY MODE
Debuted in 2020, the story mode began to be promoted through videos and images, which became sources of many questions and theories about the future of the game ...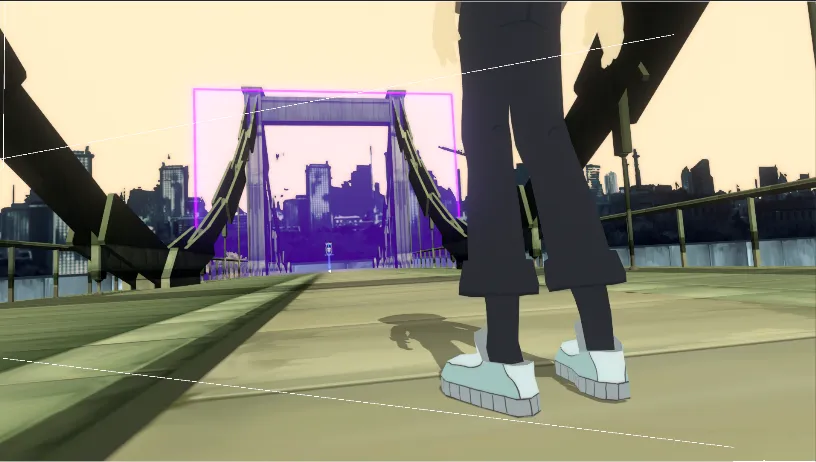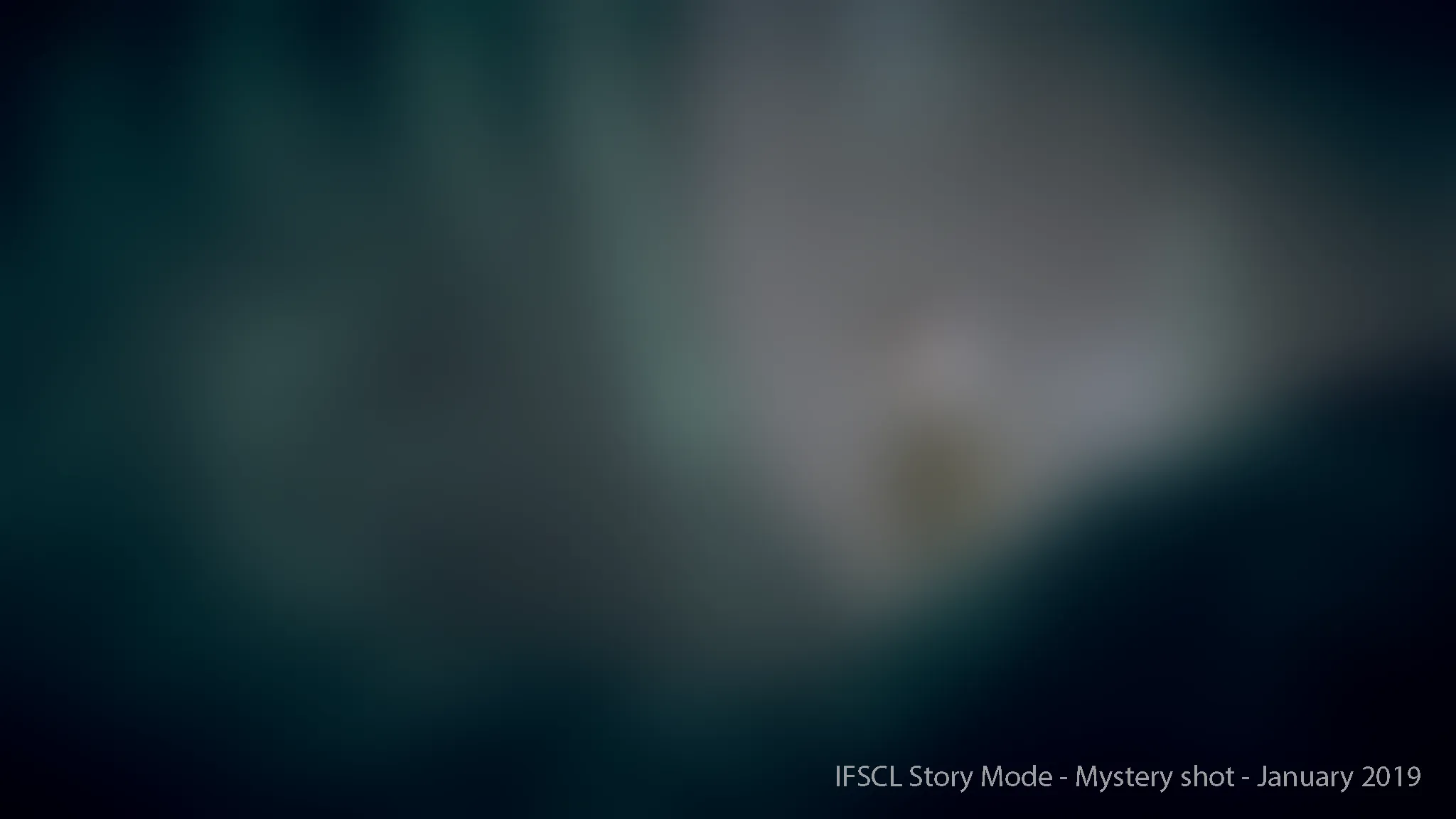 OTHER
In this section, you will find all the medias linked to the IFSCL but affiliated with no specific categories such as Ulule crowdfunding, the Kolossus Launcher logos or variants of the acronym of the game redesigned for various announcements.